Commercial Cleaning Supply Store in Williston, ND
Since 1992, Fort Union Supply and Trading Co. has provided janitorial equipment and cleaning products to customers throughout Williston, Buford, Springbrook, Williams County, and Trenton, ND. We carry high-quality products at affordable prices, all backed by more than 30 years in the janitorial supply industry. Contact our janitorial store for information about pricing, delivery and product availability.
Your Janitorial Supply Store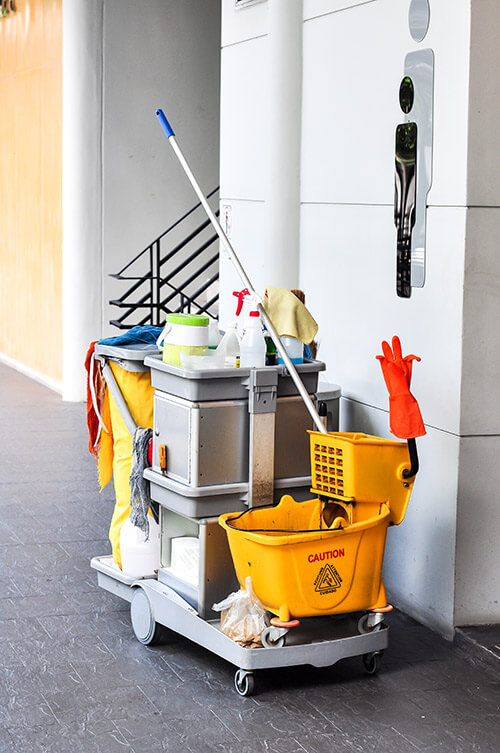 When your business needs wholesale supplies in Williston, ND, partner with a provider that's been serving the janitorial needs of customers since 1992: Fort Union Supply and Trading Co. Whether you're a small business concerned with keeping your facility clean or you're a janitorial service tasked with cleaning for numerous clients, we're here to provide you with quality products at affordable rates. Our cleaning supply company's inventory includes all of the essential products you need to get the job done right, from cleaning solutions and sponges, to brooms, mops, wash buckets and waste containers, and beyond.
Along with a full inventory of critical cleaning products, our janitorial supply store in Williston, ND is also backed by trusted name brands. We believe a job well done starts with a quality product. We bring industry-best brand names to the table, with prices that are fair and honest, to help you cut through the filth and achieve the highest levels of cleanliness. We invite you to contact us today to see how we can help you get all of the necessary cleaning products you require. We promise you'll be met with a high level of customer service and pricing and terms that
make it easy for you to keep on coming back to us for all your cleaning supplies in Williston, ND.
We offer free local delivery within 30 miles of our location.
We have the capabilities to ship nationwide to all 50 states.
Our cleaning supply company is independently-owned and –operated.
We have more than 30 years of professional experience in the janitorial supply industry.
We take pride in providing a superior level of customer service to all our clients!
Get the Products You Need
For access to a full scope of supplies in Williston, ND, contact our commercial cleaning supply store today. We're happy to discuss pricing and delivery with you, to ensure you're getting the products you need.
Janitorial store proudly serving:
Williston, ND
Trenton, ND
Ray, ND
Tioga, ND
Watford City, ND
Alexander, ND
Ross, ND
Fairview, MT
Poplar, MT
Sidney, MT
Culbertson, MT
Vida, MT
Medicine Lake, MT
Plentywood, MT