Commercial cleaning needs encompass a wide variety of products. From mops and sponges to cleaning solutions and waste containers, it's critical to get your various supplies from a cleaning supply company in Williston, ND. Fort Union Supply and Trading Co. is ready and waiting to fill your order for janitorial supplies!
Our janitorial equipment suppliers stock a tremendous range of commercial cleaning supplies in Williston, ND, suited for any and all sanitization needs you may have. We work with small businesses, janitorial services and other customers to provide wholesale products at prices that make cleaning affordable and convenient.
Our Commercial Cleaning Supplies
We're equipped to provide just about any type of cleaning product you need to ensure your facilities are sparkling. No matter what type of mess you're cleaning up or the nature of the facilities you're maintaining, we're here to help. Some of the products we offer include: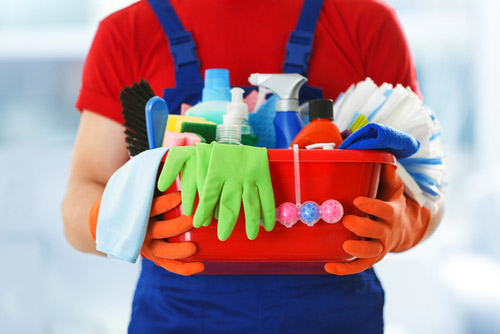 Brooms
Squeegees
Restroom sanitation
Hand cleaners
Drain maintenance
Deodorant systems
Paper products
Hard floor care
Carpet care
Concrete floor care
Vacuum cleaners
Mats and matting
Mopping equipment
Dust mops
Window care
Waste containers
If you're looking for something in particular, feel free to contact us and inquire about availability. We 're happy to work around your needs to ensure they're being met with quality products that will get the job done.
Quality brand names
Our cleaning equipment suppliers in Williston, ND is stocked with only proven, trusted industry names. We're dedicated to bringing our customers the best value for their commercial cleaning supplies, which includes offering names such as:
Unger
Milwaukee Brooms
Rubbermaid
If you need reliable janitorial products, don't waste time with other janitorial equipment suppliers in Williston, Buford, Springbrook, Williams County, and Trenton, ND. Instead, put your trust in Fort Union Supply and Trading Co. and be rewarded with quality janitorial supplies at affordable prices! Contact us today at 701-572-1494 to learn more from our cleaning equipment suppliers.